Well, I'm back for another post. School ends tomorrow and my last final is on Tuesday. I'm planning to take the whole Christmas week off from work so I can wind down after what's been my most stressful semester ever. To that end, I'm sitting on a pile of games that still require my attention and I still keep buying more _
Since last time, I've picked up:
Bloody Roar: Primal Fury (GCN)
Capcom vs SNK 2: EO (GCN)
Fable: The Lost Chapters (Xbox)
Fire Emblem: Radiant Dawn (360)
Dokapon Kingdom (Wii)
Genma Onimusha (Xbox)
House of the Dead 2 & 3 Return (Wii)
King of Fighters Collection – The Orochi Saga (Wii)
Marvel vs Capcom 2 (Xbox)
Mirror's Edge (360)
Phantasy Star Online: Episode I & II
Pokemon Box: Ruby and Sapphire (GCN)
Prince of Persia: Limited Edition (360)
Tomb Raider: Underworld (Wii)
Unreal 2: The Awakening (Xbox)
And now onto the main part of this post, my Rock Band Wish List
I personally have a pretty narrow taste in music, so I don't care for most of the DLC that has been put up for Rock Band. Unfortunately, Harmonix has removed the Suggest a Song feature from their website, instead encouraging people into pitfights in their forums to make their voices heard. Screw that. Below are some of the songs I'd personally love to see included in Rock Band via DLC in no particular order.
Songs
Song Title: Hey x2 Look x2 (aka The Kappa Mikey Theme)
Artist: BEAT CRUSADERS
Partially because I love the show and the theme song, but I simply think this would be an incredibly fun song to play in Rock Band on any instrument, even singing.
Song Title: Sunday Bloody Sunday
Artist: U2
Probably my favorite song by U2. This is one of the few songs that could possibly convince me to play the drums in Rock Band.
Song Title: Disarm
Artist: Smashing Pumpkins
Rock Band already has Today from the band's Siamese Dream album so I hope there's a chance we'll see this song eventually. The song is almost entirely lacking in drums, so that might keep it from being included, but its still an awsome track. The band has done more traditional versions of the songs, but the vocals in that particular performance completely destroy the power the song had. Maybe they could do something like they did with Ace of Spades '08 and have the band do a version of the song that's still good but also includes the drums.
Song Title: Personal Jesus
Artist: Depeche Mode
Depeche Mode is one of my two favorite bands so you might wonder why I don't have more of them on here. Well, that's mostly because a lot of their songs don't really fall into the traditional five piece band set-up for Rock Band. This one however, I think could work marvelously.
Song Title: In Your Room (Zephyr Mix)
Artist: Depeche Mode
Same as above, really. One of my favorite songs by the band that I think could work for Rock Band. I chose the Zephyr Mix (the one the band used for their music video) since its a bit more aggressive than the album version. I've even made a music video for this song myself.
Song Title: Freedom (MARK's Guitar Vocal)
Artist: Erasure
One of the few songs by my favorite band that I think could fit into Rock Band, and a mix at that. The original could probably work as well, but I just love the guitar in this version (the youtube video quality doesn't do it justice). Still, this song would be simply EPIC in Rock Band. At over 9 minutes long, it'd kill almost everyone playing but it would be a hell of an experience.
Song Title: Figure .09
Artist: Linkin Park
Rock Band already has one song from Linkin Park's Hybrid Theory album and while In The End is an obvious choice, I'm going for this song, simply because I think its a great song, maybe not on par with In the End's popularity, but still a great song to play in-game.
Song Title: Land Down Under
Artist: Men At Work
Probably the band's most popular song and rightly so. Definitely sounds like a song you'd have fun playing with your buds, especially with some cans of Toohey's at the ready.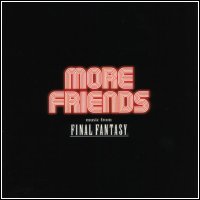 Song Title: Advent – One-Winged Angel
Artist: Black Mages
A longshot, to be sure, and a hell of a challenge for whoever's on vocals, but it'd still be an awesome track to play, complete with guitar and drum solos.
Song Title: Not My Slave
Artist: Oingo Boingo
Danny Elfman rocks, and he did it well as part of Oingo Boingo. This is one of my favorite songs by the band and one I'd love to see in Rock Band's future.
Song Title: Only a Lad
Artist: Oingo Boingo
This song was already in Guitar Hero: Rock the 80's so what's another song for Rock Band and Guitar Hero to have in common?
Song Title: Losing My Religion
Artist: R.E.M.
Rock Band already has the awsome Orange Crush by the band, but that's just beating around the bush. This is the song we all want.
Song Title: Its the End of the World As We Know It (And I feel Fine)
Artist: R.E.M.
Another great song by the band. Think its about time your vocalist did some work? Put them in front of this song.
Song Title: Mr. Jones
Artist: Counting Crows
The band's breakthrough hit, Mr. Jones is a song that I think needs to be in Rock Band. I'd be surprised if it didn't show up sometime in the future.
Song Title: Kryptonite
Artist: 3 Doors Down
This is another song I'd be surprised if we never saw on Rock Band, although given Harmonix' recent trend of song uploads, who knows.
Song Title: Common People
Artist: William Shatner
Shatner is a national treasure. If you don't think so, I will fight you. To that end, Shatner's cover of Pulp's song Common People beats out the original in every way in my eyes.
Albums
I think whole albums are much more difficult to choose, but here are a few that I'd definitely purchase if I saw online.
Title: Mother Earth
Artist: Within Temptation
Tracklist:
There's maybe one or two songs that may not work for Rock Band, like In Perfect Harmony but the rest would be awesome.
Title: How to Dismantle an Atomic Bomb
Artist: U2
Tracklist:
Vertigo
Miracle Drug
Sometimes You Can't Make it On Your Own
Love and Peace Or Else
City of Blinding Lights
All Because of You
A Man and a Woman
Crumbs from Your Table
One Step Closer
Original of the Species
Yaweh
U2's smash hit album would make an awsome addition to Rock Band's lineup. Whether licensing fees are prohibitive is another question.
And that's it. I'll just have to hope that someone at Harmonix is reading this and gets a hint or two 😉